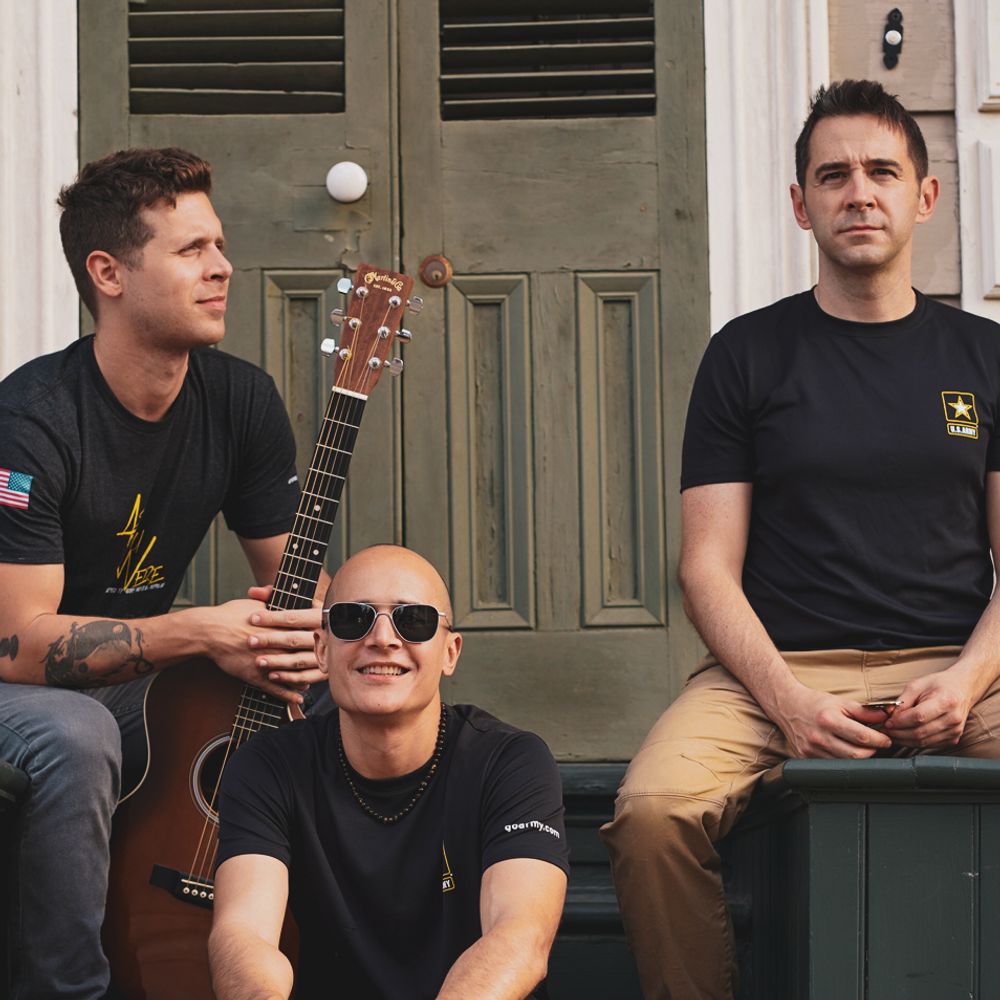 As You Were
Based out of Fort Knox, KY, As You Were is a rock band from the United States Army Recruiting Command.  For over 3 years, As You Were has recorded and toured the country showing music fans that the Army has much more to offer than they might think.  As You Were averages over 150 days a year on the road performing at clubs, theaters, high schools, colleges, sporting events, national conventions, and at major music festivals. Made up of highly skilled professional musicians As You Were specialize in performing all the most current chart-topping rock and pop hits interspersed with their own original songs.  
 All talented musicians before they joined the Army, As You Were, is made up of lead singer and guitarist Tom "Kat" Katsiyiannis, guitarist Austin West, drummer Ryan "Cleveland" Kaluza, and bass player Chris "Chester" Cabrera.  The band and the songs they perform tells the Army story through the experience of music, opening the eyes of potential future Soldiers to unexpected ways to serve their country.  A fully contained self-sufficient touring machine, As You Were has opened for musical acts such as Flo Rida, AJR, Tones and I, Lewis Capaldi, and were an official opening act at the 2020 iHeart Music Festival.   
You can follow them @aywmusic on FB/IG, and get all of their latest updates at www.aywmusic.com where you can also download their two albums "Set Yourself Apart", and "What You Desire" for free. 
For more information and booking, contact As You Were at www.aywmusic.com/contact-booking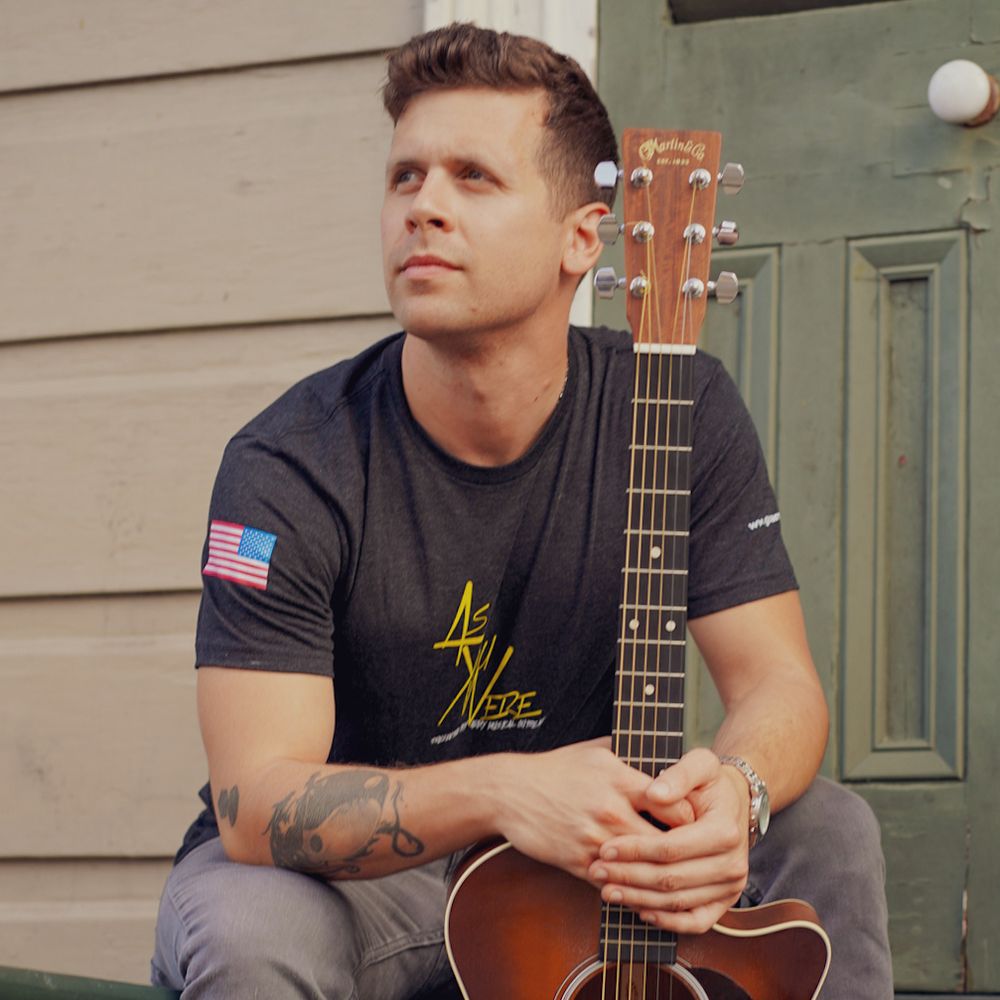 Tom Katsiyiannis
Vocals/Guitar
Tom "Kat" Katsiyiannis an Active Duty Staff Sergeant in the US Army.  A native of San Diego, California, Tom spent much of his childhood living overseas. He first picked up a guitar at age thirteen and began playing in local pizza joints, talent shows, and small clubs shortly thereafter. Throughout high school, Tom played guitar and sang in several indie rock bands while simultaneously venturing into songwriting for the first time.  Following high school, he pursued music as a career and ultimately graduated from the famed Berklee College of Music in Boston, MA.
Shortly before college graduation, Tom was approached by a recruiter from the US Army Bands program.  After careful consideration on what his next move should be, he decided to enlist in the US Army as a musician so he could travel abroad and earn a living performing for audiences all over the world. Over the past ten years, Tom has performed throughout Europe while living in Germany and Belgium, was deployed to Kuwait/Iraq, and gigged all over the Hampton Roads, Virginia area while residing in nearby Richmond. He has been touring and recording as part of As You Were since 2018.
When not on tour with AYW, you'll find Tom off the grid somewhere exploring and hiking or see him longboarding around Louisville where he currently resides.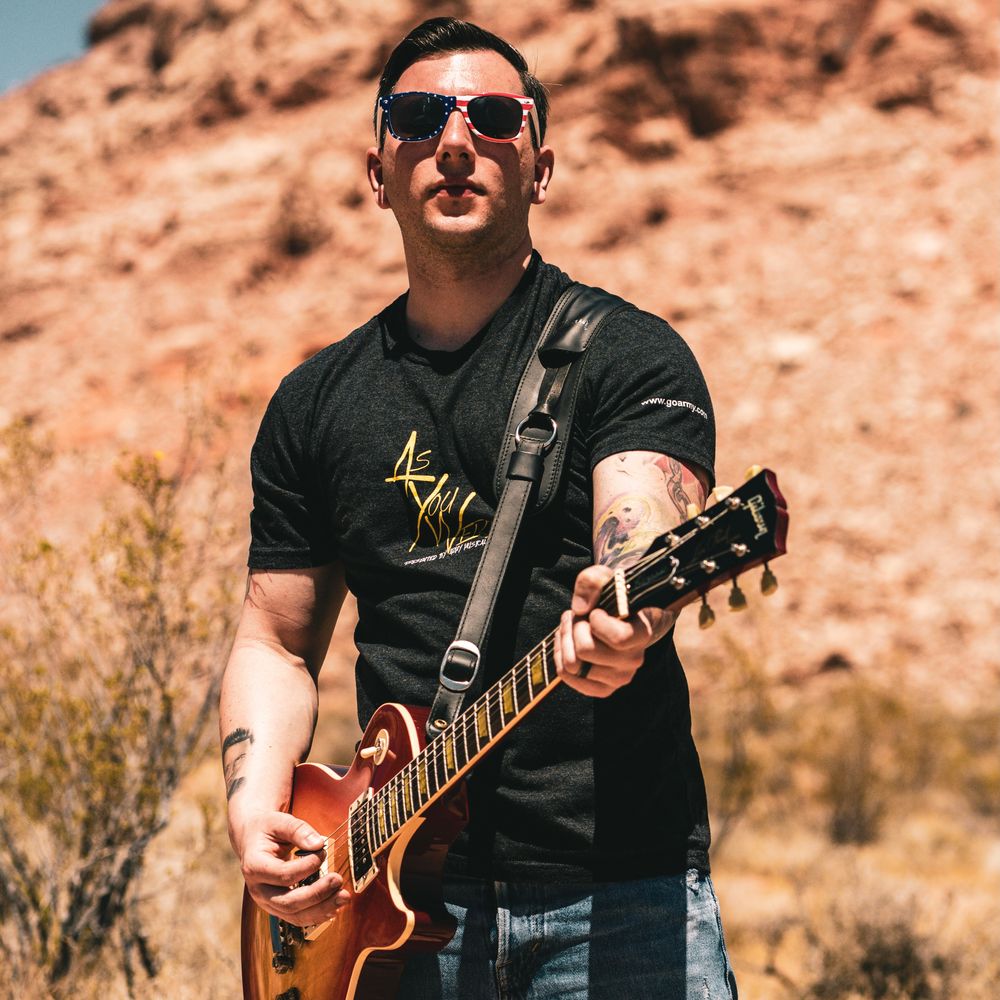 Austin West
Guitar
Austin West is an Active Duty Staff Sergeant in the US Army. Originally from Chataigner, Louisiana, Austin first picked up a guitar 13 years ago while attending Lakeshore High School. Music quickly became a passion as he was first discovering how high the ceiling could be with his new found talent.
Shortly after graduating from high school, Austin enlisted in the US Army as a Signal Support System Specialist in 2013. Having not pursued music initially as a military career, it didn't take long before he found himself performing on stage with his guitar in hand as part of the US Army Soldier Show. It was this experience that opened up the possibility for him to continue to serve through music.
Following his time with the Soldier Show, Austin formally auditioned to become a US Army Musician. From there, he changed job specialties and hasn't looked back while establishing himself as a driving force on guitar within his new chosen career field.
Prior to joining As You Were in 2021, he served at Fort Riley, KS, Fort Sam Houston in San Antonio, TX, at Fort Hood, TX, and at Fort Drum, NY where he excelled during a 3 year tour as an Army Recruiter. 
In his down time, Austin is working on finishing his Bachelors Degree in Marketing, and rocking out on social media as "The Guitar Soldier".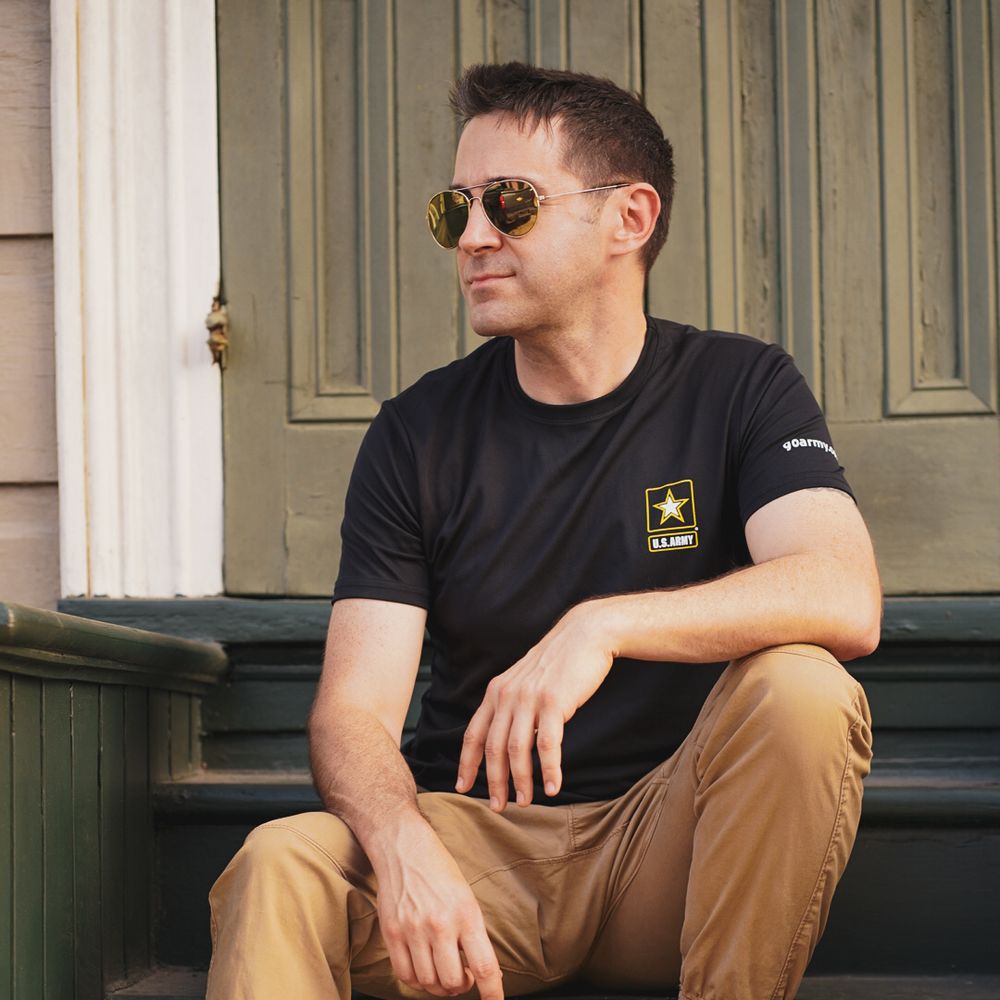 Ryan Kaluza
Drums
Ryan "Cleveland" Kaluza is an Active Duty Staff Sergeant in the US Army.  Born and raised in the Cleveland suburb of Willoughby, OH, Ryan started playing drums at 13 after going to see bands play live for the first time.  His love and passion for music led him to join the high school band, and by the age of 15, he was playing in local garage and cover bands.
Ryan was awarded a music scholarship to Cleveland State University and upon graduating, taught music in the local area and was a gun-for-hire drummer in various local bands.  After several years of teaching music, he decided to look for a different opportunity to get paid to perform music full time which led him to the US Army Bands program.
He enlisted as a US Army Musician and for the past 14 years has had the opportunity to perform all around the world.  He has lived in Germany and performed all throughout Europe, Korea, and the United States with substantial amounts of times in the Carolinas. Ryan has been As You Were's drummer since the fall of 2018.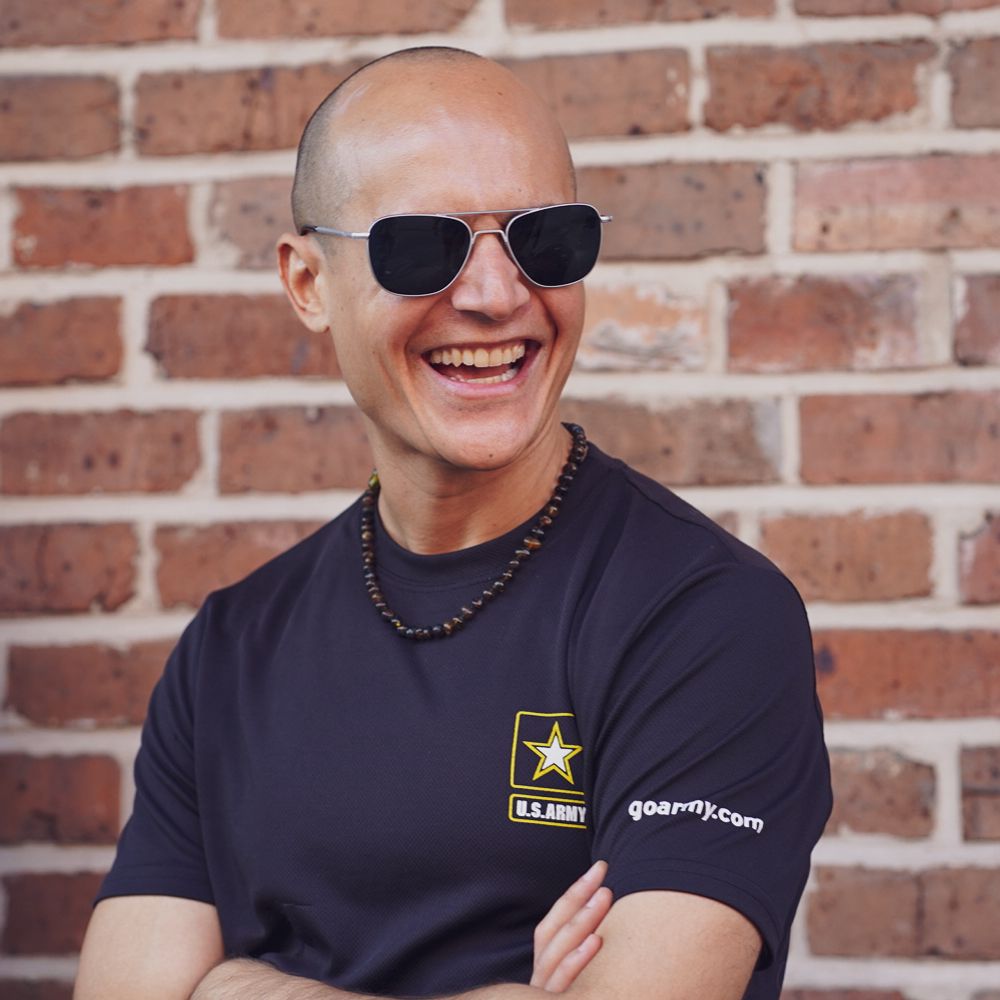 Chris Cabrera
Bass
Chris "Chester" Cabrera is an Active Duty Sergeant First Class in the US Army.  He is a native of Tampa, FL and began studying classical piano at an early age.  He quickly found a passion for music, and would later transition to the bass guitar as a young teenager.  As his love for his new instrument grew he began learning popular rock songs by ear and playing in various garage bands throughout high school.
Upon graduating high school, and without a vision of what to do next, he decided to enlist in the US Marines as a musician to earn money for college.  After a four year tour in the Marine Corps, he ultimately decided to pursue music full time and was accepted to the Berklee College of Music in Boston, MA.  Throughout his four years at Berklee, he networked throughout the Boston music scene playing in a number of popular local bands while simultaneously serving as a musician in the Army Reserves.
Upon graduating college, he decided to continue his military service and transitioned to the Active Duty Army as a full time musician once again.  Since returning to active duty, he has lived and performed in Korea, Central Missouri, El Paso, and has been touring with As You Were since 2017.  When he doesn't have a bass in his hands, Chris is an accomplished professional chess player and you'll find him matched up with some of the best players in the world.